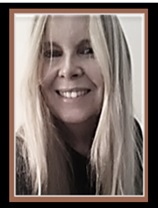 ELIZABETH AMES
Rocker Models
While pursuing her music career, Elizabeth worked as a model in fashion shows and print advertisements.

Ultimately becoming a modeling agent, she was able to combine her "day job" booking talent with her desire to use her "cool" looking musician friends as models to advertise products that needed the endorsements of real musicians (truth in advertising).

It expanded into work in film and fashion with clients embracing this new, edgy, rock and roll look. This was long before anyone combined music and fashion.

The Daily News article (above) generated television news coverage, which brought more attention to this new concept of pairing musicians with brands.