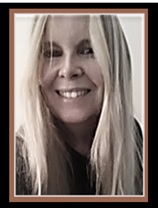 ELIZABETH AMES
Writing

AmesPettit is an American rock/pop duo of singer-songwriters Elizabeth Ames(keyboards, vocals) and Heppi Pettit (vocals, guitar, bass).

They met as members of John Galt, a band comprised of former Wowii members Heppi, Peter Lopez (Bass, Vocals) and Chino Cabal (Drums, Vocals).

The band appeared on The Uncle Floyd Show and Jimmy Fink's Sights and Sounds, as well as performed in all the top New York/Tri-State area clubs. In 2016, Ames and Pettit began writing/recording songs in their "Saturday Sessions" working in Heppi's Long Island studio. Their songs include "Train", about traveling to see a lover, no matter how far; "Let Me Show You", the plea to allow one to show the other what a great thing true love can be; "With this Ring", the beautiful wedding song about the symbol of a ring and its eternal reminder of commitment; "Love of Money", the anthem of those who have been robbed by the greedy; "Show Me the Tears" about begging for forgiveness that's not gonna happen; "Red Rain", a movie-ready track expressing the pain of finding an old love letter.
AMESPETTIT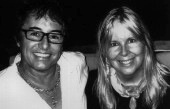 AmesPettit at a Wowii reunion in Miami, FL
Background Information

Origin Miami, FL/New York, NY - USA
Genres Rock, Pop, Country
Years active 2016–present
Labels Independent
Associated Acts Wowii, Fleetwood Maxx, John Galt, Sixties Victims, No Dancing